Tuttle Club London was an original idea from Lloyd Davis. The conversations and experiences I had there inspired tuttle101 in Rochester (UK).
---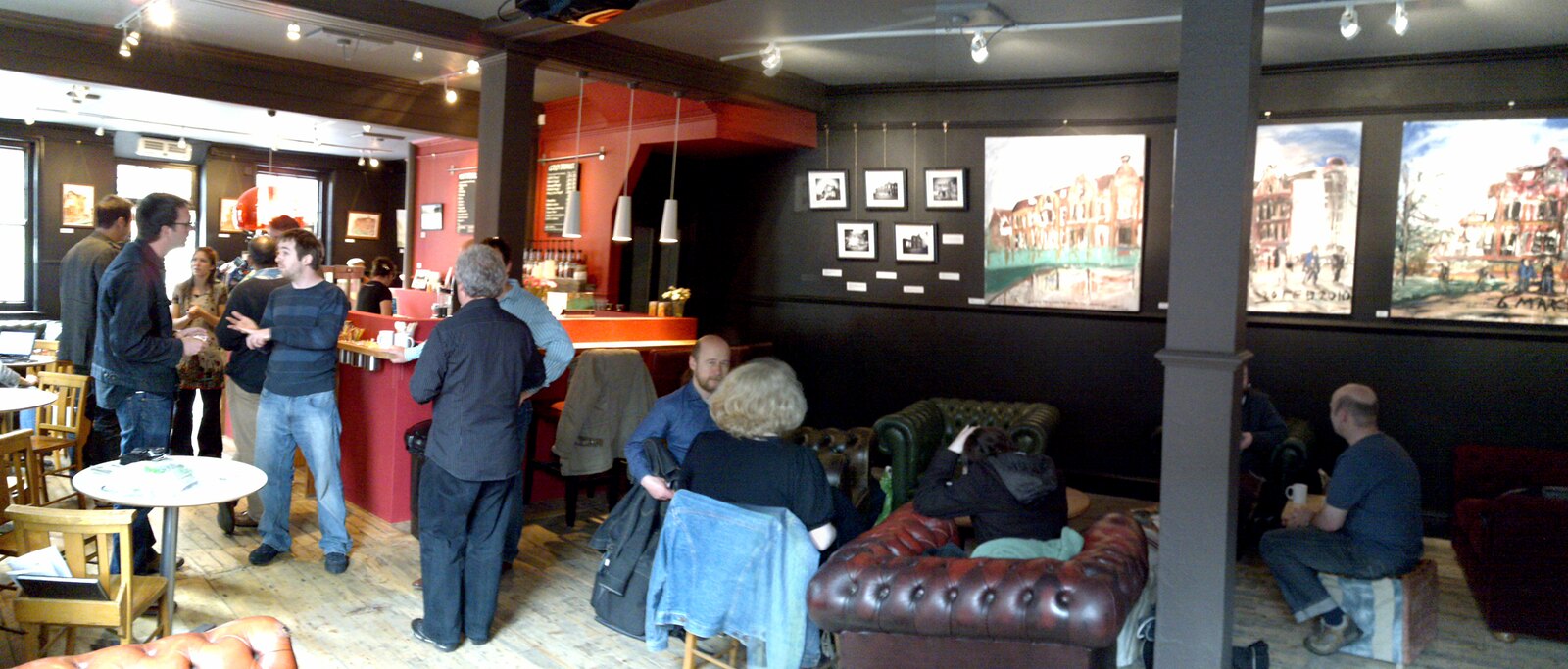 ---
It isn't for everyone but it is for anyone.

Tuttle is a loose collection of people finding a way of working (and doing) better together (both offline and on). Connection, Inspiration, Collaboration and Learning through doing.
It's a philosophy rather than a collective noun. You Tuttle, rather than are part of Tuttle.
Tuttle provides people with an open platform to be social, build understandings and connect. It's a neutral space to discuss and do.
Challenging stereotypical structures and traditional business mindsets tuttle101 explores elements of how people (you) can be creative at anything at all – anything that involves your intelligence. It is because human intelligence is so wonderfully diverse that people are creative in so many extraordinary ways… writing, music, dance, theatre, math, science, computing, philosophy, business etc. Tuttle doesn't ask how intelligent you are; through random connections and conversations it helps you explore: How are you intelligent?
When you give people/participants freedom, you get chaos, but you also get incredible creativity. On one hand people have freedom to do what they want, on the other they develop a sense of social ownership and responsibility – the concept of 'community' takes on more meaning – the unstoppable power of leaderless organizations.

Tuttle can be a goad, a check, a sounding board, and a source of inspiration and support. Overlapping circles of people sharing interests – shaping ideas; creating more than the sum of their parts.
Tuttle draws its name from the renegade heating engineer and suspected terrorist Archibald Tuttle (played by Robert De Niro) in Terry Gilliam's 1985 dystopian science fiction black comedy film Brazil.
There's no hierarchy, membership, name badges or even business cards. Simply come along, be open-minded and if nothing else enjoy the atmosphere. Over time you'll form trusted, valued and inspiring relationships – you'll get out what you put in!
To accommodate those who can't participate during weekdays an occasional evening tipple101 usually involves beer or wine (soft drinks are also available).
tuttle101 happened regularly (usually the first Monday of every month) between September 2009 and July 2014 and our community developed to form the creation of Kent's first coworking community at: http://cofwd.org